How surely gravity's law,

strong as an ocean current,

takes hold of even the smallest thing

and pulls it toward the heart of the world.
​

-Rilke
Magnificent (working title), is a short film about a young woman, Cynthia, who goes on an adventurous first date with Alex on a hike in the Gorge. Things don't quite go as planned.

Statement from director Dawn Jones Redstone:
This particular story is loosely based on a mash-up of a few different things that have happened to me, but it's pure fiction about how we try to connect and so often fail. It's about our relationship with nature and healing, and how ultimately, only when we are truly open to the world, can we experience all it has to offer.
Also: I want more queer films that go beyond coming out or showing queer folks suffering for our sexual identities! This is a story about a woman, who happens to be queer, struggling to find herself.

Magnificent is currently in post-production.


CAST
ASHLEY MELLINGER as Cynthia
​

Ashley Mellinger is a model, actress, and writer hailing from NYC. She works as a producer at Desert Island Studios and her most recent acting credit was a lead role in "Lonesome George". She's excited about "Magnificent" because it's her first time working with Dawn, plus she really likes the outdoors and heard that she might get to play in the mud for this movie.
ARIANA CELESTINE as Alex
​

Ariana is an actor, improviser, musician, and rugby player. She studied realism at Volcanic Theatre while residing in Bend, OR, as well as improv, and has starred in various PSA, theater, and background roles over the past several years. This Arab lady is very excited to be working with a group of humans so dedicated to women and people of color
PRODUCTION TEAM
CREW
Writer/Director/Producer DAWN JONES REDSTONE
Producer KARI COLEMAN
Associate Producer PATRICK SCHMALTZ
Director of Photography JASMINE KARCEY
Production Design MCKAYLA SHELDRAKE
Assistant Director MAGDALENE SERPA
Grip LIZ HAAN
2nd Assistant Camera SIKA STANTON
Sound BETTY ALCARAZ
POST
Editor JAMES JONES
Composer KATIE SAWICKI of THE CABIN PROJECT
Graphic Design BRIAR LEVIT
THANK YOU
​This film is made possible by a grant from the Regional Arts and Culture Council.
Generous camera package donation provided by Koerner Camera.
​Poler donated some wardrobe items
Jay Farro donated his Jeep
Briar Levit is donating graphic design services
Go Fund Me
Backers
Tara Anderson, Aida Aranda, Judith Arcana, Connie Ashbrook, Sarah Bailey, Stephanie Barr, Leah Benson, Brian Benson, Paula Bernstein, Rachel Bracker, Carlos Burgos, Carolyn Butts, Judaline Cassidy, Ann Cookman, Sukita Crimmel, Misty Downey, Madelyn Elder, Jonathan Fordyce, JakeFordyce, Joe/Kathleen Fordyce, Gloria/Monnie Fuentes, Lara Gallagher, Scott Gates, Kia Geraths, Jill Ginsberg, Siobhan Gray, Janice Haaken, Liz Haan, Dean Hawn, Jay Hemingway-Foday, Elisa Holland, Katie Hughes, Roberta Hunte, Holly Huntley, Amy James Neel, Beverly James Neel, Suzy Jeffreys, Fred/Liz Jones, Eve/Jimmie Jones, Kate Kaminski, Jeri Karcey, Jon Karcey, Kathy Kniep, Kate Lesniak, Christian Lopez, Sarah Luxton, Cambria Matlow, Ashley McAllister, Abra McNair, Emily Mkrtichian, Enjoli Moon, Renée Muzquiz, Noemi Nandin, Cedar Nickels, Lea Peace, Bette/Fred Perez, Carmen Perez, Bridget Quinn, Lou Sills, Rollyn Stafford, Kennedy Stonehawk, Amy Tate, Jarratt Taylor, Kerri Lynne Thorp, Jenna Umansky, Cindy Weiner, and Tim Williams.
Powered by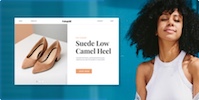 Create your own unique website with customizable templates.