DIRECTOR'S STATEMENT
I worked as a union carpenter for six years. My apprenticeship was demanding both physically and mentally. The labor required in building construction can be tedious and grueling to a newcomer and every task was something I had never done before. My body ached and I would come home barely able to close my hands after gripping tools all day.
My co-workers at the time, had never worked with a woman before, let alone a Latina who happened to be gay. One day, my boss asked me why I was there. I said, "I'm here to work." He nodded before sending me to go clean up after everyone else for the rest of the day. I spent a lot of time proving I could hold my own and hold actual power tools. I loved the work, though, and eventually I completed my apprenticeship and "journeyed out," as they say.
Years later, I watched "My Walk Has Never Been Average," a play based on the doctoral thesis of Dr. Roberta Hunte and directed by Bonnie Ratner. The play was an unsettling rundown of the unique difficulties black women in construction trades face, but also moving and inspiring to see how they persevere and support one another. I loved how these women's stories were brought together as a play, so I approached Roberta—a longtime friend from our days at the Portland-based nonprofit Oregon Tradeswomen—about creating another tradeswomen story in the form of a film.
Sista in the Brotherhood
was an attempt to realistically portray what it's like to work as a woman of color in the white, male-dominated environment of construction. Not only does the industry's traditional worker fit into a very specific demographic—a white male—but the culture of the trades itself is a tough one. Hazing, mocking, and teasing are typical forms of communication, possibly an attempt to toughen up workers for the sometimes very physically demanding work of construction.
Times have changed since that culture was created—in addition to technological and safety advances that shift the industry culture, the reality is that the construction trades can no longer consist of primarily white men and still survive. With baby boomers retiring in droves, the industry must seek non-traditional workers to replenish their labor. At the same time, women need access to living wage careers more than ever before, and the trades that can pay rather well and don't require a college education.
I was drawn to this story because of my own experience in construction. It was a thrill to show one woman's moment of truth—and a strange kind of therapy to direct actors to play some of the least-kind tradesmen I worked with in my years in the field. Laneice is a skilled union carpenter forced to keep her head down on the jobsite until she can find her allies or at least figure out how this particular crew works. And when the tension between her and her foreman becomes too much, she is forced to decide how to carry herself through. It is this moment of personal decision that I was most fascinated by as it communicates the universal perseverance and preservation of the human spirit. --
Dawn Jones Redstone


PRESS
Interview with Dawn Jones Redstone and article on the film fro Winter Film Awards
https://winterfilmawards.com/2017/02/sista-in-the-brotherhood-is-what-we-need-right-now/
The Governor of Oregon tweeted about us!
https://twitter.com/OregonGovBrown/status/773305424187568129
Cover article in Portland's Daily Journal of Commerce
http://djcoregon.com/news/2016/09/02/ex-carpenters-film-spotlights-a-tradeswomans-challenges/
Segment on State of Wonder radio show on Oregon Public Broadcasting with Dawn Jones Redstone and Roberta Hunte
http://www.opb.org/radio/programs/stateofwonder/segment/blind-pilot-joseph-hunter-noack-sista-in-the-brotherhood/
We Are Moving Stories interview with Director Dawn Jones Redstone
http://www.wearemovingstories.com/we-are-moving-stories-videos/2016/7/15/bluestocking-film-series-sista-in-the-brotherhood


Cover article and interview in Oregon Media Producer Association's monthly mag Call Sheet about what it has been like to direct Sista in the Brotherhood
https://issuu.com/ompa/docs/ompa_callsheet_july_2016_final
​
Article in The Skanner on success of the film
http://www.theskanner.com/news/northwest/24475-sista-in-the-brotherhood-wins-acclaim
​
Articles on Metro's screening of Sista in the Brotherhood and the panel discussion that followed
http://pamplinmedia.com/but/239-news/304240-181346-sistas-in-the-brotherhood
http://www.oregonmetro.gov/news/sista-brotherhood-film-and-panelists-provide-insight-contract-inequalities-ideas-progress
Article announcing our awards as Best Short Film and Best Oregon Short Film at Portland International Film Festival
http://www.wweek.com/2016/03/01/the-audience-awards-for-the-39th-portland-international-film-festival/
Sista Trailer and Director Dawn Jones Redstone on Broadcast TV Promoting POWFest
http://www.kgw.com/entertainment/the-power-of-women-film-fest-is-back-with-twilight-s-catherine-hardwicke/56726435
Mention and Trailer in the Oregonian's highlights of Portland International Film Festival
http://www.oregonlive.com/entertainment/index.ssf/2016/02/oregon_films_at_portland_inter.html
​
Review by Dynamic Africa
http://dynamicafrica.tumblr.com/post/134772843733/short-film-sista-in-the-brotherhood-centers
​
Interview with Dr. Roberta Hunte in The Oregonian
http://www.oregonlive.com/portland/index.ssf/2014/09/sista_in_the_brotherhood_film.html
Interview with Dawn Jones Redstone and Lara Gallagher on Women in Film on KBOO's The Film Show
http://kboo.fm/africanfilmmakersinoregon
Brief Interview with Dawn Jones Redstone on KBOO's The Film Show
http://kboo.fm/yeahmaybeno
Bitch Media starting off their podcast on lack of women directors with audio from the set of the film
https://bitchmedia.org/post/popaganda-episode-hollywoods-missing-directors
Mention in 1859 Oregon Magazine
https://www.1859oregonmagazine.com/portland-international-film-festival-2016
Pride and a Paycheck (scroll down to last four pages)
http://www.prideandapaycheck.com/Pride_and_a_Paycheck_Nov_Dec_2015.pdf
Article on the film in The Skanner
http://www.theskanner.com/entertainment/theater-movies/23247-sista-in-the-brotherhood-film-shows-the-black-tradeswoman-experience
Powered by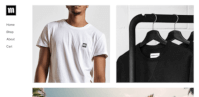 Create your own unique website with customizable templates.